The Interfaces network includes the following partner institutions: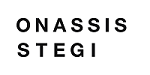 Onassis Stegi (GREECE)
Project Coordinator
The Onassis Stegi is Athens' cultural space hosting events and actions across the whole spectrum of the arts from theatre, dance, music and the visual arts to the written word, with an emphasis on contemporary cultural expression, on supporting Greek artists, on cultivating international collaborations and on educating children and people of all ages through life-long learning.


De Montfort University (UK)
Partner
De Montfort University's (UK) Music, Technology and Innovation Research Centre (MTIRC) encompasses a broad and continually evolving range of artistic creation and theory focused on innovative application of new technologies to music.






European University Cyprus
Partner
European University Cyprus (EUC) is one of the leading institutions of higher education in Cyprus, joining the Laureate network in 2005. EUC has earned a reputation for excellence in teaching, innovation and research.






IRCAM (FRANCE)
Partner
The Institute for Research and Coordination in Acoustics/Music - IRCAM is a French institute for science about music and sound and avant garde electro-acoustical art music. It is situated next to, and is organisationally linked with, the Centre Pompidou in Paris.






ZKM | Center for Art and Media (GERMANY)
Partner
ZKM | Zentrum für Kunst und Medientechnologie (Germany) is a cultural institution that responds to the rapid developments in information technology and today's changing social structures. It houses under one roof two museums, three research institutes amongst them the Institute for Music and Acoustics (IMA) as well as a media centre.





CREMAC (Romania)
Partner
CREMAC is an association which aims to promote national and international experimental music, prospective music, particularly music that uses digital means.






Q-02 (BELGIUM)
Partner
Q-O2 is a structurally subsidized workspace for experimental contemporary music and sound art since 2006 and was developed out of the contemporary music ensemble Q-O2.







ICTUS (BELGIUM)
Partner
Ictus is a Brussels based contemporary-music ensemble housed in the buildings of the dance company Rosas since 1994.







Klangforum Wien (Austria)
Partner
The Klangforum Wien is an Austrian chamber orchestra, based in Vienna at the Konzerthaus, which specialises in contemporary classical music.