Fujiko Nakaya | Fog Sculptures
KTL (Stephen O'Malley and Peter Rehberg), composition, arrangement, and performance
Alponom ensemble accompanying the KTL
In celebration of the 40th anniversary of the Centre Pompidou and IRCAM, the Japanese artist and fog sculptor Fujiko Nakaya will make the Centre Pompidou disappear. Alongside Stephen O'Malley and Peter Rehberg will transform the Piazza into an electronic stage. The three artists have worked together on several occasions, particularly on productions by Gisèle Vienne presented in the Centre Pompidou's Grande salle. Their outdoor work in situ is an electronic scenography that, beginning with the timbre of alpenhorns, spreads out into the public space.
Coproduction IRCAM/Les Spectacles vivants-Centre Pompidou.
Within the framework of the Interfaces network, supported by the European Union's Creative Europe programme and the Sacem.
Download here the full programme of the Manifeste 2017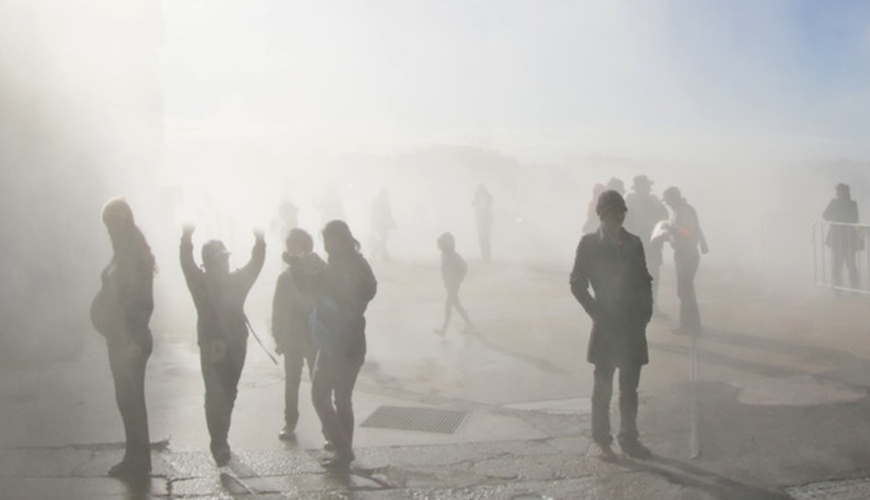 2 - 3 June 2017
22.00h
CENTRE POMPIDOU
PLACE GEORGES-POMPIDOU