Three composers and a video artist present three different works in three concerts that take place simultaneously in three cities. Synchronized video and sound recordings unite Athens, Karlsruhe, and Paris in real time, to create a soundscape that breaches the bounds of geography. How can we change the way a city sounds?
At prearranged moments, the concert incorporates sound and visual material from Athens, Karlsruhe and Paris. Converging in this way, the three cities turn into a collective, vibrant, and all-inclusive body that welcomes us in.
Atlas, designed by the composer, mathematician, and researcher Carmine–Emanuele Cella is a collective work in all aspects. The sound material was collected by the public, before the performance, in Paris, Karlsruhe, and Athens creating a sound map. Three composers—Dimitris Kamarotos, Carmine–Emanuele Cella and Valerio Tricoli—and a video artist—Marine Gioti—exploit these geolocated sources and mix them with their own electronics.
This process results in a performance in real-time—distributed simultaneously in the three cities—in which the artists interact with each other, or interrupt flows from elsewhere.
Concert in Paris, France
13/12/2019, 20.00, Grande Salle, Centre Pompidou
Visit the event page for more info and tickets here.
Concert in Kalrsruhe, Germany
13/12/2019, 20.00, ZKM Cube, ZKM
Visit the event page for more info and tickets here.
Concert in Athens, Greece
13/12/2019, 20.30, Main Stage, Onassis Stegi
Visit the event page for more info and tickets here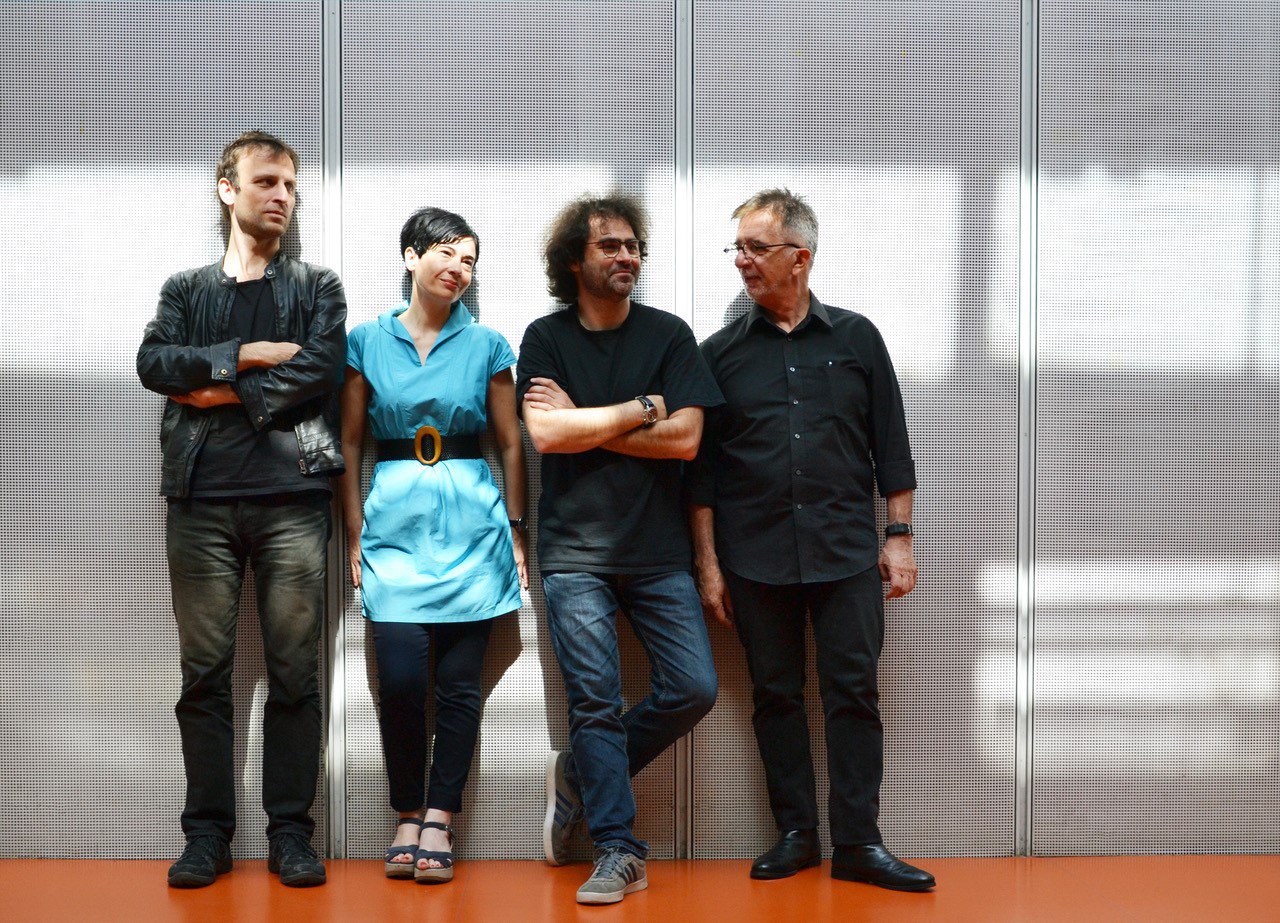 Credits
Composers: Carmine-Emanuele Cella (IRCAM), Dimitris Kamarotos (Onassis Stegi), Valerio Tricoli (ΖΚΜ)
Video Creation And Video Flow Control During The Concert: Marina Gioti
Set Design And Audio Installations Design At Stegi's Foyer (Karlsruhe/Sound Tree, Paris/Sound Tree): Eva Manidaki
Ircam Computer-Music Designer: Benjamin Levy
Ircam Sound Engineer: Jérémie Bourgogne
Ircam Video Manager: Yann Philippe
Ircam It And Network Manager: Rémi Desmonet
Coproduction: Ircam/Les Spectacles Vivants-Centre Pompidou, Onassis Stegi And ΖKM
Coproduction Coordination: Ircam-Centre Pompidou
Film Credits
Cinematographer: Rioannis Kanakis (Athens, Karlsruhe, Paris)
Drone Cinematographer: Xavier "Choco" Hallinger (Paris)
Sound Recordists: Oscar Ferran (Paris), Dimitris Kamarotos (Athens), Valerio Tricoli (Karslruhe)
Film Production Coordinators: Marion Barré (Paris), Sophie Hesse (Karlsruhe)
Film Production: Ircam
Artwork: Marina Gioti
Photo: Déborah Lopatin
13 December 2019
20.00 CET
Paris-Karlsruhe-Athens